Introduction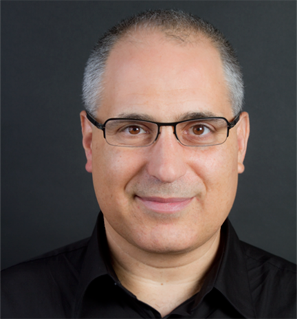 Hi! Welcome to my website! I'm Marc Davis, an inventor and connector in media and technology.
I invite you to take a look around and enjoy some of my work over the years. You might especially enjoy the videos or my archive of publications. I've worked with some great collaborators.
You can also learn more about me on:
And you can find me active on Twitter and LinkedIn. I love to connect on Facebook.
Thanks for stopping by!
Formal Bio
Marc Davis
 invents mobile, social, media, and personal data technologies that connect people, the web, and the world. With a twenty year career of technology research and development spanning the 
MIT Media Lab
, 
Interval Research
, 
UC Berkeley
, 
Yahoo!
, 
Invention Arts
, and 
Microsoft
, he has done pioneering work in knowledge representation, metadata, multimedia systems, context-aware computing, computer vision, mobile platforms and applications, social media, social search, sociotechnical systems, mobile and social advertising, and personal data technologies and applications. He has transformed his ideas into 
over 200 patent applications
, as well as numerous research prototypes, products, and 
publications
. 
Marc Davis
 is a founding member of the 
World Economic Forum Rethinking Personal Data Project
, and a member of the 
World Economic Forum Global Agenda Council for Data-Driven Development
. Marc's current focus is working to create the technical, legal, and business foundations for our digital society and digital economy, so we can all benefit from having the right and ability to control the uses of our personal data.Marc is helping shape the global dialogue on what it means to be a person in our digital societies and digital economies and inventing the technologies and informing the intellectual, policy, and business frameworks that will enable a new "person-centered" personal data ecosystem to emerge that better balances the interests of the private sector, the public sector, and the people. Providing a historically and philosophically informed view of today's internet, Marc has articulated that in terms of political economy we live in an age of "
digital feudalism
" that needs to be transformed by a "
digital enlightenment
" brought about by people reclaiming in the online world the human rights, property rights, speech rights, civil society, and democratic governance we achieved in the physical world.  Key to this effort is Marc's work as a founding member of the 
World Economic Forum Rethinking Personal Data Project
 and as a member of the 
World Economic Forum Global Agenda Council for Data-Driven Development
. This year Marc was featured in the 
World Economic Forum Global Agenda Outlook 2013
 report in a dialogue with 
Robert Madelin
 moderated by 
Rod Beckstrom
, which articulated the "
Thriving in a Hyperconnected World
" theme, and Marc was also selected by the European Commission to respond to the their "
Onlife Manifesto: Being human in a hyperconnected era
" which is part of the EU's Digital Agenda for Europe.At Microsoft, Marc was a Partner Architect who worked on the vision and technology strategy for 
Microsoft's Online Services Division
, especially in the areas of online identity, personal data, privacy, and social computing. Marc and his Early Stage Products (ESP) team developed prototypes to help realize his vision of a "
Web of the World
" that empowers people by putting them at the center of their digital lives and delivers trusted, personalized services that connect people, the web, and the world in new ways. For example, Marc and his team worked on transforming social search by moving Bing from the "Web of Pages" to the "
Web of People
" so that searching for almost any topic or interest would return friends and other people specifically relevant to the person doing the query.  Based on initial prototypes from Marc's team, the 
Bing Sidebar
 connects searchers to the friends and other people relevant to their searches and enables them to communicate with these relevant people to help them get things done.  Another social search prototype conceived and developed by Marc and his team, "Bing Linked Pages" enabled people to easily link web pages that are by or about them to their Facebook identity and have these Linked Pages appear in Bing when people searched for them.  Bing Linked Pages was described by ReadWrite as "
what Google+ should have been
." Marc and his team were also instrumental at Microsoft in the conception, architecture, prototyping, and development of the platforms underlying Microsoft's latest efforts to deliver highly personalized information services that use personal and social data with user permission and control.
Before Microsoft, Marc Davis was Chief Scientist at Invention Arts, where he focused on new approaches to how people can better control, share, and benefit from their personal data as well as new methods of strategic intellectual property development. At Invention Arts, Marc consulted to the World Economic Forum and the innovation agency of a European government on the future of personal data banking and exchange.
Before Invention Arts, Marc Davis was Chief Scientist and Vice President of Early Stage Products (ESP) for Yahoo! Mobile, where he worked on innovative products and platforms such as oneConnect, the Yahoo! Open Strategy (Y!OS), and the vision demo for the future of Yahoo! shown at CES 2008. Marc Davis was also the Founding Director of Yahoo! Research Berkeley, where he and his teams developed ZoneTag and Zurfer (context-aware mobile photo upload, tagging, and browsing software), and TagMaps (a collective map of human attention created by analyzing millions of geocoded Flickr photos). Marc Davis served as an Assistant Professor at the UC Berkeley School of Information where he co-founded the UC Berkeley Center for New Media and directed Garage Cinema Research, where he led a multi-year Mobile Media Metadata research project that pioneered context-aware mobile media uploading, tagging, and sharing as well as context-aware face recognition.
Marc Davis' ideas and work have been featured in major publications such as the New York Times, San Jose Mercury News, Atlantic Monthly, TechCrunch, GigaOm, AllThingsD, SearchEngineLand, Huffington Post, Forbes, BBC News, CNET, ZDNet, O'Reilly Radar, Popular Mechanics, San Francisco Chronicle, and Business Week. He gives talks at leading conferences around the world such as SXSW, privacy identity innovation, Telco 2.0, and Mobilize.
Additional information, including status updates, blog posts, upcoming speaking events, publications, and videos by and about Marc Davis are available at http://marcdavis.me, Twitter, Facebook, LinkedIn, Google+, Vimeo, YouTube, Klout, Pinterest, and SlideShare.
(For more versions of my bio, please visit the
Press Kit
.)